IN STOCK
Wellness Herbal Whole Leaf Teabags
Regular price

Sale price

$12.75
Description
Our expert tea blenders have created a range of biodegradable, whole leaf pyramid style teabags. This is a perfect way to bring the convenience of the teabag into your everyday tea ritual!
Bedtime Herbal- A blend of camomile, lavender, lemon verbena, spearmint and valerian root.
Energizing Herbal - A blend of Siberien ginseng, spearmint, yerba mate and orange rooibos.
Immune Boost Herbal - A blend of elder flower, camomile, passion flower, peppermint, coriander, fennel, licorice root, marshmallow root, wild cherry bark and slippery elm bark.
Wellness Herbal - A blend of camomile, ginseng, licorice, ginger mint leaves and lemon grass.
Our pyramid teabags are made of cornstarch material and are biodegradable. The tag and string are attached to the teabags by an ultrasonic sealing process. So is the sealing of the bag itself. There is no glue or staples like a conventional tea bag.
Unlike conventional tea bags, our offerings have more room for the tea leaves to unfurl and expand and yet have sufficient space for water to penetrate and infuse the leaves, thereby releasing the flavors in a very efficient manner. Teabags are packed in a unique re-closable pouch with descriptive label and brewing suggestions.
Share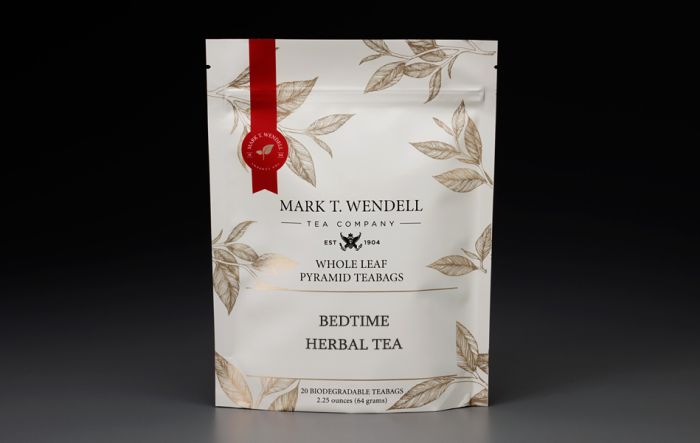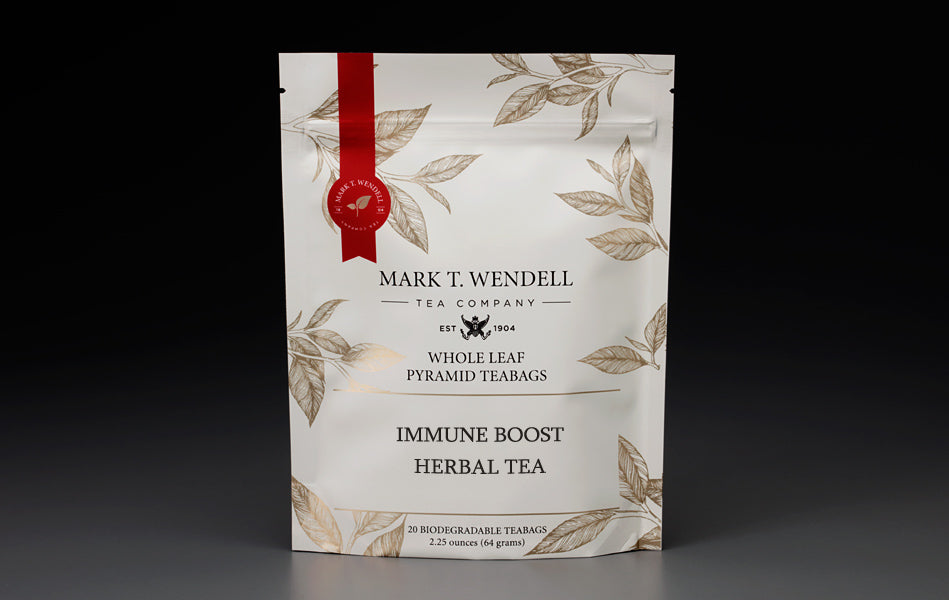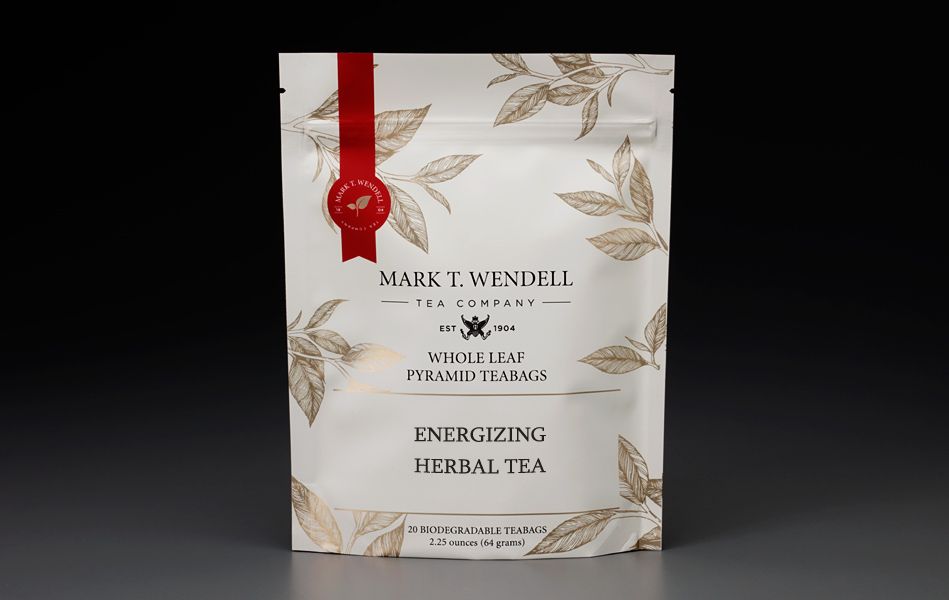 Why Mark T. Wendell Tea Company?
Superior Customer Service
Frequently Asked Questions
How long does it take for my order to ship?

We strive to ship orders within 2-3 days of receipt. However, due to the handcrafted nature of our products, combined with inventory limitations, some orders may take longer to ship. If there is a significant delay in shipping your order, we will contact you directly with details.
Are your teas cultivated naturally? Are they Organic?

All our teas are sourced from tea estates, suppliers and importers that we have personally worked with for decades and many for generations! We only purchase teas that have been cultivated naturally, devoid of pesticides and growth agents.

Teas that have the term "Organic" in the products name have gone through additional certification by the country or origin and USFDA. Even though all our products are natural, we are unable to list them as Organic unless they have gone through these steps. Sometimes, this certification can be costly and time consuming for growers. Each country has different regulations, so many sell the teas to us without this extra labeling.
How long does tea stay fresh?

If sealed properly and stored away from extreme hot/cold temps and moisture, tea will stay as flavorful as the day you bought it, even after 18 months.
How long should I brew my tea?

Tea brewing times and water temperature can vary between tea varieties. Please consult this link to find the best method for your tea!